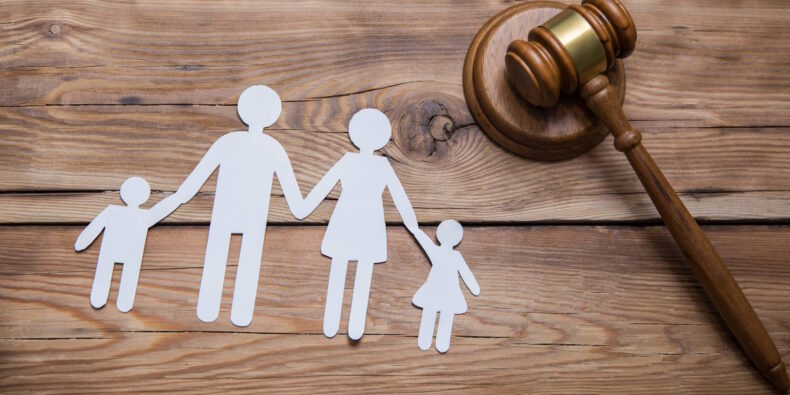 Domestic violence is not only physical. When victims are subject to behavior that severely restricts their personal liberty and ability to make decisions based on their free will, they are subject to a form of abuse that remained outside the scope of Connecticut law for far too long. Before 2021, victims were required to demonstrate that they were subject to continuous threats of physical injury or stalking. That changed with the enactment of Jennifer's Law, which allows victims to file for restraining orders on the basis of non-physical coercive control:
a pattern of behavior toward a person who is, or has been, an intimate partner or family or household member…which causes fear or harm to such person or restricts such person's freedom of action.
The law also expands the protections available to children under custody and visitation orders, which now are required to consider the physical and emotional safety of children associated with a charge of coercive control.
In doing so, Jennifer's Law amends the definition of domestic violence to include the kind of intense, sustained psychological abuse that often precedes physical harm. Studies have shown that physical abuse accounts for only 10% or so of all domestic violence cases. The new law covers a wide range of controlling behavior, including unreasonable control of the victim's finances and freedom of movement, withholding of basic necessities, the threatening use of sexual acts and images, and threats of abuse against animals.
Jennifer's Law also expands the means by which Connecticut residents can take action to defend themselves: restraining orders can be requested online, and Connecticut State Marshals must now accept such applications electronically. Connecticut courts also accept testimony over secure virtual channels. These measures are meant to protect the well-being of complainants seeking protection against domestic violence, and to encourage more victims to take action. In doing so, they speak to the cases that gave the new law its name. Jennifer's Law honors two victims of coercive control, each of whom lost her life when her husband's controlling behavior led to physical abuse.
Jennifer Dulos went missing in May 2019 and her body has never been recovered; her husband Fotis was charged with her murder before committing suicide in 2020. Before she disappeared, Dulos confided that she had been subject to controlling abuse by her husband, and was preparing to leave her family home imminently.
In 2007, Jennifer Magnano was required to testify against her husband in family court, where she substantiated charges against him that he inflicted coercive control on her and their children. Shortly after her court appearance, Magnano's husband shot and killed her while their children watched, then took his own life.
Neither Dulos nor Magnano was able to meet Connecticut's requirements at the time to obtain a restraining order against her husband. Previous to Jennifer's Law, applicants were required to document a clear and present threat of physical violence against them and their children, if any. This left many victims of serious domestic abuse effectively unable to obtain restraining orders. As history shows, it also allowed perpetrators of coercive control to intensify their patterns of intimidation until they became physically violent. Coercive control is often a precursor to physical harm, and Jennifer's Law recognizes this well-documented fact.
To prevent patterns of coercive control from affecting court proceedings, Jennifer's Law also encourages judges to formally sanction anyone, including defense attorneys, who seeks to delay the swift application of the law through frivolous legal motions. But defendants under Jennifer's Law are not the only ones who can use it for unintended purposes. Family law can be a minefield of poorly substantiated accusations and even baseless ones—especially when children are part of the equation. The same factors that make Jennifer's Law such an important advance in defending the well-being of Connecticut residents allow it to be used to intimidate or gaslight domestic partners. Coercive control can seldom be demonstrated with hard evidence: the testimony given by each party is often all that judges and attorneys have to go by, and the experience of each litigant's legal team can make a world of difference.
We're Here To Help With Your Family Law Matters
Attorney Jeffrey D Brownstein has been representing Connecticut residents in family law matters for over 30 years. If you or someone you know is subject to the kind of domestic abuse that Jennifer's Law seeks to remedy, please know that we are here, and that we are ready to help shoulder your burden. Whether you need a restraining order quickly, or simply have questions about the options available to you, we look forward to helping you understand your rights and reclaim your life. To learn more about how we can help, please contact us at (203) 235-6655. You are not alone. We can get through this together.